Good health starts with good habits, like eating wholesome foods. Tower Garden systems let you easily grow your own fresh, nutrient-rich food without soil. The new Tower Garden HOME is ideal for indoor gardening, while the Tower Garden FLEX is slightly larger and can be used indoors or outdoors. Grow a healthier you year-round.
Using aeroponics—the same technology NASA uses—Tower Garden grows plants with only water and nutrients rather than dirt. Research has found aeroponic systems grow plants three times faster and produce 30% greater yields on average. That means you'll be enjoying abundant, nutritious harvests just weeks after planting.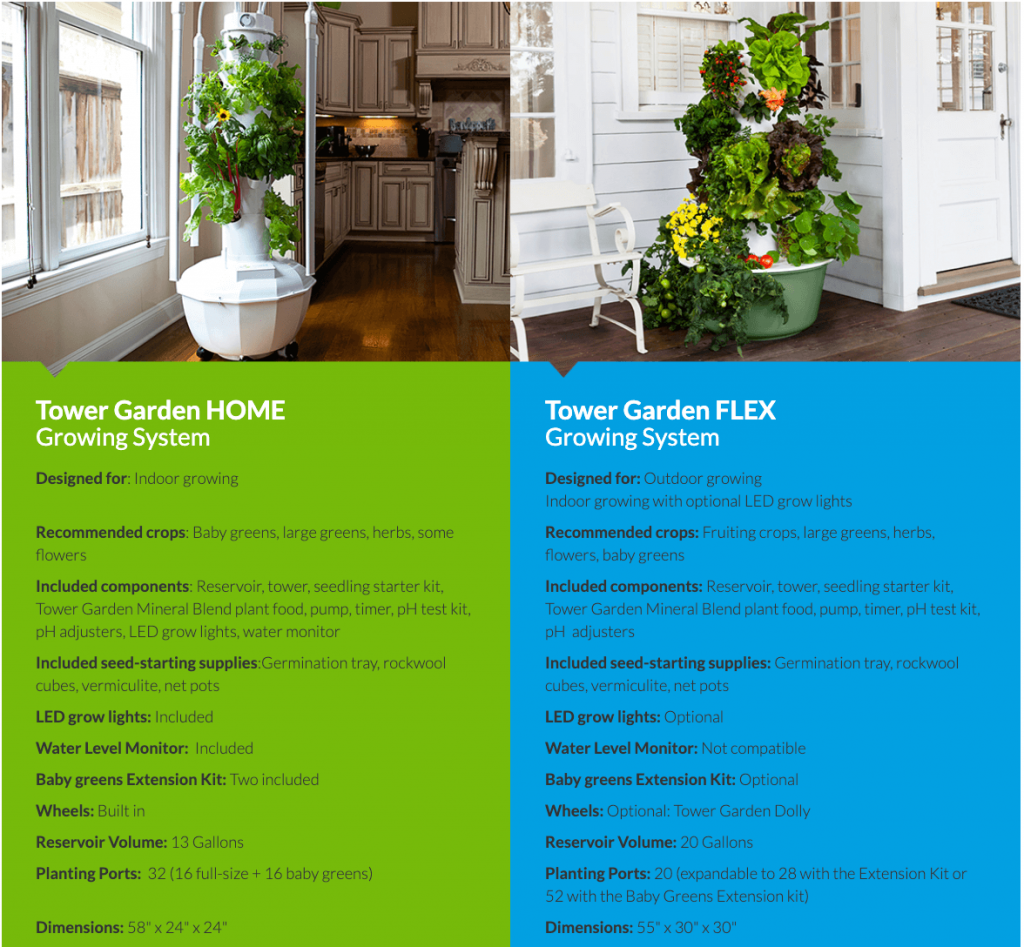 More Nutrition
We know it isn't easy easy to eat a wide variety of fruits and vegetables every day – especially those you may not like. To support your health, Dr Nancy Cares provides Juice Plus+ capsules, chewables, shakes and bars that contain plant-based nutrition from 30 different fruits, vegetables and berries including things like bilberries, broccoli and kale.
There are over 40 independent clinical studies on Juice Plus+ capsules, as well as research conducted at leading hospitals and universities around the world​ that consistently show that adding Juice Plus+ capsules to your diet can have a positive impact on a variety of health-related areas, including cardiovascular wellness, immune system support, DNA health, and many others.  Research. NSF Certification.
Feel confident knowing what you are putting into your body is made from non-GMO ingredients that are whole food-based, vegetarian, minimally processed and free from harmful levels of contaminants.
 
All of our products aim to give you the best in whole food, plant-based nutrition. We use whole fruits, vegetables and berries – juice pulp and peel – whenever possible. Key Ingredients.