Dr. Nancy's Integrative Medicine Spedintin.com Scottsdale
Dr. Nancy's Integrative Medicine. Your physical wellbeing affects every aspect of your life. That's why it's extra important that your health is a top priority. So when you're ready to take control of the various components of your wellness, choose Dr. Nancy's Integrative Medicine in Scottsdale, Arizona!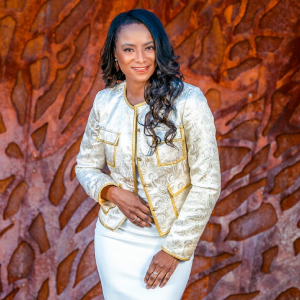 About. Thirty-two years ago, Dr. Nancy thought she'd found her niche in broadcasting and even went to college for it. However, two years later when broadcasting didn't work out, Dr. Nancy shifted her focus.
Once she went into medicine, Dr. Nancy found her true calling. In 2014, Dr. Nancy received her Doctorate of Nursing Practice from Widener University. She worked for many years in family, Emergency, and trauma medicine. After becoming a doctor she felt a strong calling to provide high-quality personal medical care, so five years ago she opened her own practice, Dr. Nancy's Integrative Medicine.
Today, Dr. Nancy's practice is thriving! One reason why? Dr. Nancy's Integrative Medicine isn't like your traditional medical doctor's office. Instead, Dr. Nancy combines the best aspects of both doctors' offices and integrative practices that consist of Aesthetics, IV vitamin drip, Medical weight loss with use of Peptides, Stem and Ozone therapy along with Bio-Identical hormone replacement for both males and females.
Dr. Nancy's practice is built on quality of service and quality of time spent with the patient. So unlike when you visit other wellness offices, your time with Dr. Nancy is highly personalized. Instead of rushing, Dr. Nancy takes all the time needed and puts your health first.
Concierge Medical Services. Trying to squeeze in a trip to the doctor's office during your busy schedule can be difficult. Luckily, Dr. Nancy's Integrative Medicine has a Concierge Medical Service that takes the hassle out of check-ups! With Dr. Nancy's Concierge memberships, you get proactive and preventative care that's tailored to YOU. Plus, you'll get priority scheduling and the opportunity for in-home visits.
NG Cares. Dr. Nancy's Integrative Medicine also offers supplemental products! NG Cares' products are all natural and have no perfumes, dyes, or parabens. Plus, they're free of GMOs. Additionally, Dr. Nancy can create custom supplements, tailored precisely to your own DNA.
Medical Services. Dr. Nancy's Integrative Medicine offers plenty of medical services, including:
Basic Behavioral Health
General Physical/Sports
Smoking Cessation Counseling
Chronic Disease Management
B12 Injection
Vitamin D
B Complex
IV Vitamin Drips
And so much more!
Aesthetic Services. Dr. Nancy provides aesthetic service options as well, including:
Anti-Aging Peptide Therapy
Microneedling
Botox
Fillers
Platelet Rich Plasma Facials
IV Stem Cell Therapy
Platelet Rich Plasma Hair Restoration
And much more!
Giving Back. Dr. Nancy not only cares about the health of her clients, but she also has a heart for her community! Dr. Nancy has set up two non-profits to help local families.
The first is her Family Matters Healthcare Foundation. Family Matters takes an integrative approach to all things family. They undertake fundraising to provide access to medical care for those who otherwise couldn't afford it. The foundation provides after school programs that teach many life skills including financial literacy, boys and girls mentorship, health and wellness – anything and everything to do with the family! If you would like to help foster positive change and dispel behavioral health inequity in our communities, please consider a donation to the Family Matters Healthcare Foundation.
The second is Dr. Nancy's Medical Training Academy where she feels that EVERYONE should know CPR a life saving skill that is priceless. CPR Saves Lives is her initiative and her goal this year to certify 1000 people. Help Dr. Nancy achieve this very important goal!
At Dr. Nancy's Integrative Medicine, the wellbeing of ALL her clients is a top priority!
Let Dr. Nancy's Integrative Medicine help you find or maintain exemplary health! Contact them today.
Call them at (480) 669-6452
Visit the Dr. Nancy's Integrative Medicine website
Follow Dr. Nancy's Integrative Medicine on Facebook
Dr. Nancy is on Instagram @askdrnancy

Dr. Nancy's Integrative Medicine Reviews

"Dr Nancy was very educating about my treatment and the expectations. She is very goal oriented and has some wonderful projects she is working on to better the community. Definitely support this small business. She is terrific! Cant wait to see my results!" -Karen S.

"My daughter Layla who is 13 had an immunity shot with Dr Nancy. Our whole experience from start to finish was excellent and very Informative and Dr Nancy was so lovely making sure she felt comfortable at all times. Thank you Dr Nancy !" -Anna D.

"Dr. Nancy was very attentive to my concerns and very professional. I feel fortunate to have her as a part of my health care team." -Robert B.

"Love, Love, Love Dr. Nancy. I recently tried out the IV vitamin drip. I was unsure about the process and the effectiveness of the drips. Dr. Nancy was extremely patient and very helpful. She explained the benefits, educated about what the different vitamins were good for and even created an IV cocktail specifically for me! I have to day I am sold,I could totally feel the vitamins at work the next day!" -Keke W.

"Dr. Nancy is truly interested in improving your quality of life. She takes TIME to listen carefully as she makes a diagnosis for your situation. She possesses all the characteristics we search for in a great doctor." -Kenneth W.